Products and Services that Reduce Environmental Impacts
The impact that one company can have on the achievement of a sustainable society is limited, but Epson is looking to make an impact and make the world a better place through products and services that support customers' sustainability efforts and through collaborative action with local communities and partners.

As a manufacturer, Epson has always asked itself what it can do to achieve a sustainable society and has worked for many years to increase the energy efficiency of its production processes and products, improve resource efficiency, and eliminate harmful and hazardous substances.

To make a greater contribution, we seek to drive work process innovations by minimizing the environmental impacts incurred by our customers when using Epson products and by raising operational efficiency and productivity. Achieving this will mean taking on new challenges to offer value existing technologies cannot provide.

Epson's answer is to use our original technologies to provide products and services offer this value to our customers worldwide.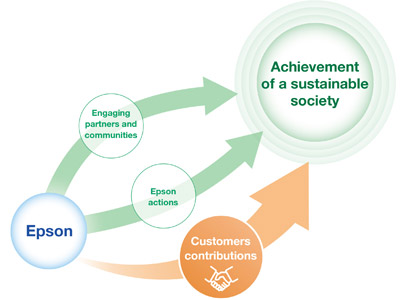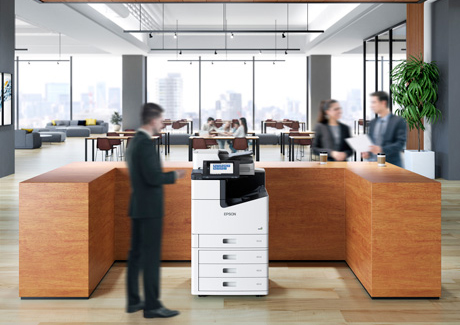 Minimizing Customer Environmental Impacts
We sell products and services that transform the way our customers work. In so doing, we are minimizing their environmental impacts while also raising their operational efficiency and productivity.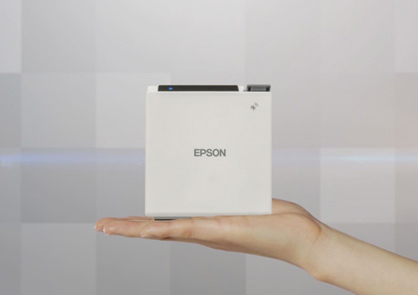 Environmentally Conscious Products
We provide eco-conscious products. Our efforts to reduce environmental impacts are yielding products that increase production process and product energy efficiency, raise resource efficiency, and eliminate the use of harmful and hazardous substances.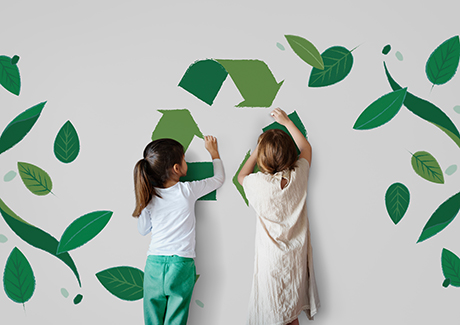 Product Environmental Information
Epson is taking steps to comply with the labeling requirements in major countries around the world.
Related link