Printer Technologies
Printer Technologies
Epson is refining its Micro Piezo inkjet technology and conducting further research and development so that the technology can be used not only in home inkjet printers but also in printer applications for users in the office, commercial, industrial, and other higher-productivity printing segments. Epson's goal is to provide a sustainable printing ecosystem with high environmental performance.
Inkjet technologies shaping the future
Inkjet technology to transform manufacturing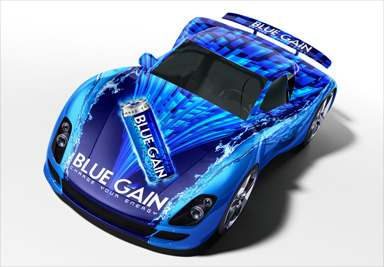 Epson's inkjet technology is used in many different printing applications. In addition to home and office inkjet printer products, our technology is used in a variety of industrial applications, including the printing of posters both large and small, signage, textiles, labels, photos, and much more.
This technology is currently being used to print on more than just paper and fabric. It is being used in the electronics field in the fabrication of liquid crystal display panels and to deposit thin film resist patterns. It is even used in the food industry for things such as decoration and seasoning.
To accelerate inkjet-based digitization and create new markets, Epson is embracing collaboration and open innovation. We have begun selling our printheads, which are known for reliability, print quality, and productivity, for a wide range of printing applications. For example, in addition to the commercial and industrial fields, Epson printheads are gaining traction in new manufacturing applications in areas such as bioprinting.
Fulfilling our social responsibility with inkjet technologies
Talk about paperless offices has been around for a long time, but paper is a valuable medium for communication. Epson therefore wants to enable people to feel free to print out all the information they want, when they want it. Epson's inkjet innovations are indispensable for allowing this by reducing printing costs and environmental impacts.
Epson's high-capacity ink printers do not use heat in the printing process, so they use only about one-tenth the total power of laser printers during printing and sleep mode. High-capacity ink tanks and packs also reduce the amount of consumables and packaging used.
High-speed linehead inkjet multifunction printers, because they do not use heat, demonstrate far superior energy-saving performance than office laser printers. Epson's heat-free linehead inkjet multifunction printers print even dense patterns at consistent high-speeds and in high volumes. By applying this technology over a broader range of fields, we will provide our customers with value by reducing their environmental impacts and improving their operational and production efficiency.
The world of commercial and industrial printing is transitioning from volume production and consumption toward customization and short-run production. Moreover, there is strong public pressure on printing firms to use environmentally considerate technology. As these needs mount, printing firms are shifting away from plate-based analog printing toward digital printing. Epson is driving this digital shift with inkjet technology that makes it possible to flexibly accommodate demand fluctuations and rapid turnarounds, shrink dead stock and disposal losses, reduce waste ink and water use by eliminating the need to clean printing plates, and limit the amount of space needed for storing work in process.
We will collaborate and engage in open innovation with business partners to use our unique inkjet technology to actively create new markets and provide the world with new value.