Projector Technologies
Projector Technologies
Epson is refining its original microdisplay and projection technologies and is creating outstanding visual experiences and a natural visual communications environment for every aspect of business and life.
Projector technologies shaping the future
The opportunities to watch projected images and the time people spend viewing them has increased rapidly in recent years. Today, people in remote locations routinely use videoconferencing and video chat apps to communicate with one another. The importance of communication that makes more effective use of still images, video, and other visual information on a large screen is growing.
As a leading projector company, Epson will introduce innovative products centered around high technology in various categories in order to meet the ever-expanding needs of visual communication.
Enriching lives with projector technologies
Leveraging laser light sources to expand into new areas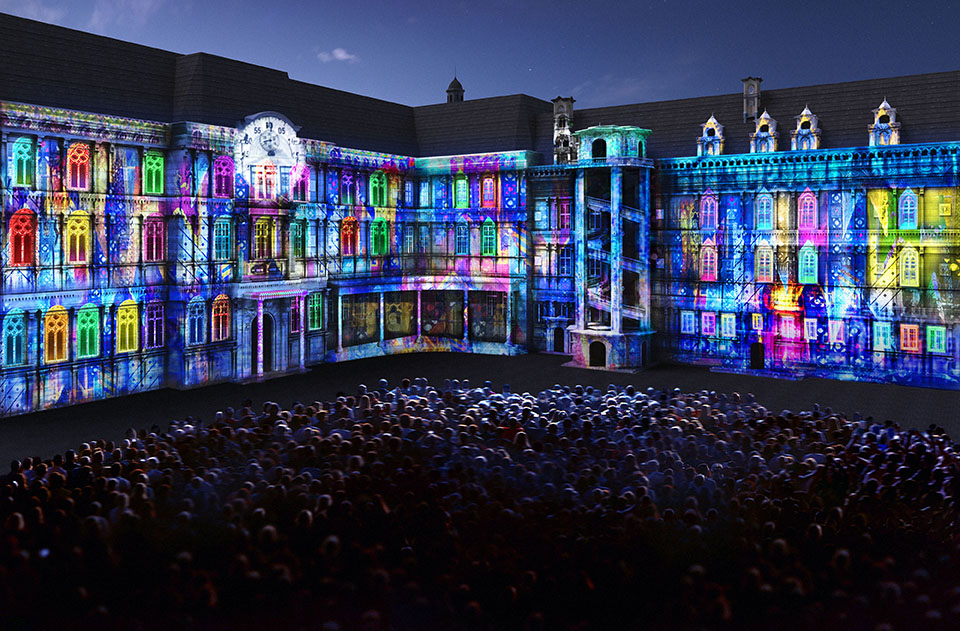 Laser projectors produce bright, vivid images, have a long-lasting light source, and can be installed at any angle. Epson will accelerate business growth in the high-lumen segment by evolving laser light source engine platforms to efficiently expand and upgrade the product lineup.
To allow people to enjoy big-screen entertainment at home, we will expand and upgrade the lineup of compact models and ultra-short throw models, giving them attractive designs that blend into the home interior.
We will also highlight the advantages of projectors to create demand for accent lighting projectors for use in stores, restaurants, and entertainment venues.
Fulfilling our social responsibility with projector technologies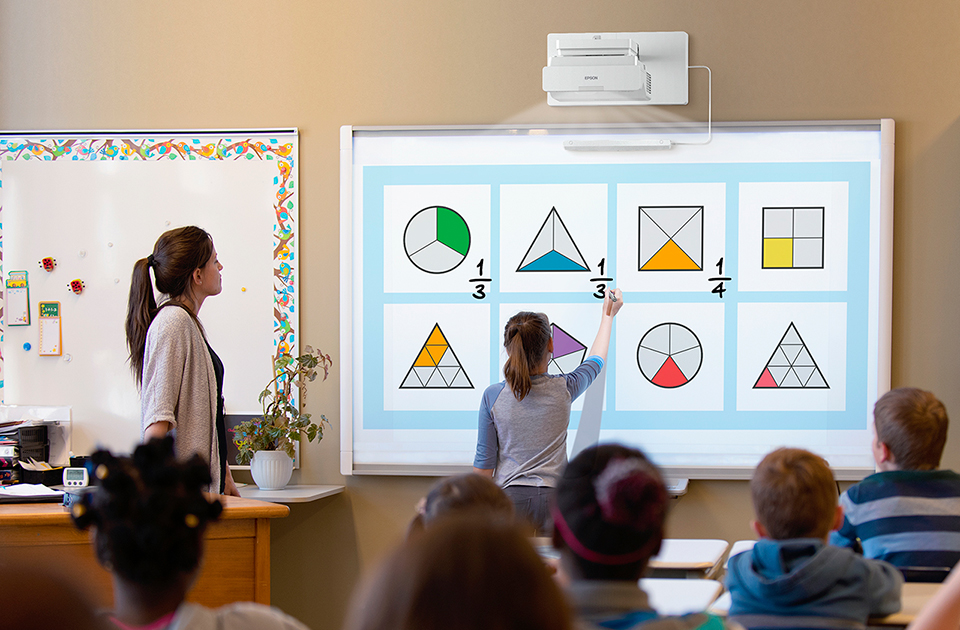 Even students in the back of the classroom can clearly see the content. Classrooms are one place where we can demonstrate the value of large projected images. We are thus focusing our efforts on providing products and services for education. In 2006, we developed the world's first dust-proof projectors for use in dusty and sandy regions.1 Epson seeks to use ICT to enhance learning and improve the quality of education, and in so doing has earned a strong reputation in the education field by providing affordable projectors and models equipped with electronic blackboard functions. Moving ahead, we will fulfill our social responsibility by continuing to apply Epson ICT technology in ways that enhance learning and by helping to improve the learning environment around the world.
1 First according to research at that time, in 2006