New Epson Wellness SDK Supports Biological Measurements on More than Just the Wrist
- Biological measurement and activity tracking supported on the head, upper arm, torso, and legs -
- TOKYO, Japan, April 25, 2023 -
Seiko Epson Corporation (TSE: 6724, "Epson") has updated its Epson Wellness SDK (software development kit) to facilitate use of the E508M10, a compact, low power PPG1 healthcare sensor now on sale. This SDK update makes it possible to easily take biological measurements and activity tracking even on parts of the body other than the wrist. The SDK will be available from April 25.
Wrist-worn smart watches and fitness bands are growing in popularity due to rising demand for self-care as people seek to extend healthy life expectancy and prevent lifestyle diseases. At the same time, measurement device options are expanding with the emergence of smart earphones, smart rings, and other devices that take biological measurements and track activity at various locations on the body.
This SDK supports biological measurement and activity tracking on the head, upper arm, torso, and legs, as well as the wrist. This enables people whose job makes it difficult for them to wear an activity tracker on the wrist to monitor their health and activities.
The SDK uses pulse wave data to output a wide variety of biological data, including heart rate, oxygen saturation (SpO2), pulse to pulse interval, heart rate variability (HRV). It also uses pulse wave data to provide activity data, including calories burned, sleep analysis, stress analysis, steps, behavior discrimination, and sedentary detection.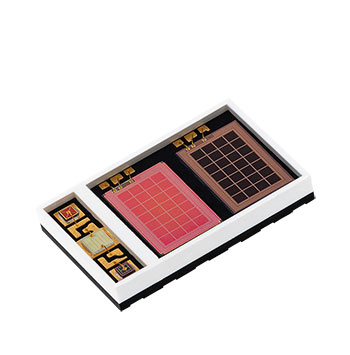 1 PPG: Photo PlethysmoGraphy
Epson seeks to use the technology and knowledge it has gained over many years in the development of PPG healthcare sensors and measurement algorithms to improve quality of life.
Overview of Epson Wellness SDK2
Function
Description
Heart rate measurement
Sensed waveforms are converted to a pulse rate.
PPI measurement3
Pulse to pulse interval measurement
SpO2 measurement
Sensed waveforms are converted to an oxygen saturation rate.
Sleep analysis
The state of sleep is measured in four stages (wake, REM sleep, light sleep, and deep sleep).
Stress analysis
Measurement of excited states and relaxed states
Heart rate zone measurement
The warming up, fat burning, and training zones are automatically identified from the pulse values.
Calories burned measurement
Measurement of calories burned
Steps
The number of steps taken is counted. The distance traveled is estimated from the number of steps and user's height.
Behavior discrimination
The behavior is automatically determined.
(rest, daily life, walking, running, cycling, aerobics, other exercise)
Sedentary detection
An alert is issued when the user has been sitting for a long time.
2 Epson Wellness SDK operation requires an Arm® Cortex®-M4F or higher MCU and an accelerometer. Arm® Cortex®-M4F is a registered trademark of Arm Limited.
3 PPI: Pulse-to-pulse interval
Please see the following link for details about Epson's PPG healthcare sensors:
Product page: https://global.epson.com/products_and_drivers/vsm/ppg/
Contacting Epson
VSM Project, Seiko Epson Corporation
Support is available by email. Please click on Get Support on the Visual Sensing Module site and fill out the form.
https://global.epson.com/products_and_drivers/vsm/
About Epson
Epson is a global technology leader whose philosophy of efficient, compact and precise innovation enriches lives and helps create a better world. The company is focused on solving societal issues through innovations in home and office printing, commercial and industrial printing, manufacturing, visual and lifestyle. Epson's goal is to become carbon negative and eliminate use of exhaustible underground resources such as oil and metal by 2050.
Led by the Japan-based Seiko Epson Corporation, the worldwide Epson Group generates annual sales of more than JPY 1 trillion.
corporate.epson/en/
---