Epson Makes Additional Investment in Space Robotics Development Startup GITAI
- TOKYO, Japan, May 25, 2023 -
Seiko Epson Corporation (TSE: 6724, "Epson") and its subsidiary Epson X Investment Corporation ("EXI") recently made an additional investment in GITAI Japan Inc., a startup company that develops general-purpose space robots. The investment was made through their EP-GB Investment Limited Partnership.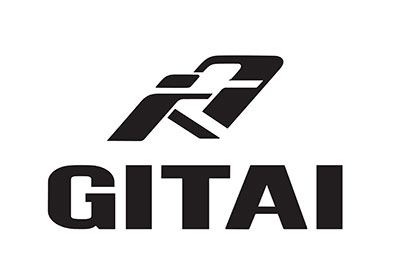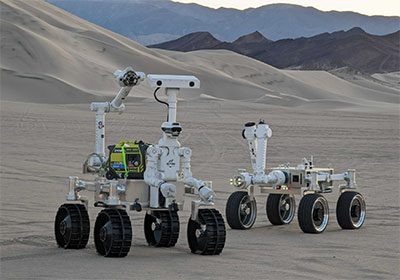 Originating in Japan, GITAI is a startup that envisions providing safe and affordable labor in space. Their goal is to develop and sell versatile space robots that will serve as a workforce for tasks both inside and outside space stations, in Earth's orbit, as well as on the Moon and Mars. Additionally, they aim to provide services in space.
With the acceleration of space development, including lunar resource development, Mars exploration, and the commercialization of the International Space Station (ISS), a rapid increase in various types of work within space is anticipated, such as the construction of new space stations, lunar bases, and Mars bases. This work is potentially dangerous and is currently being performed by astronauts, who must be trained and transported at tremendous expense.
GITAI is developing general-purpose robots that can significantly reduce the risk and burden on astronauts while also dramatically reducing the overall cost of transportation and training associated with space labor. By doing so, GITAI aims to make space exploration and development both safe and affordable. Since 2021, they have been steadily building a strong track record by developing lunar work robots and extravehicular robots, as well as by successfully completing on-board experiments using demonstration models on the ISS.
As outlined in the Epson 25 Renewed corporate vision, Epson aims to drive manufacturing innovation by co-creating flexible, high-throughput production systems that reduce environmental impacts. GITAI's space robot technology has potential applications in Epson's robotics business and has proven to be competitive in the expanding space business market.
The company continues to forge growth with its strong technical and organization capabilities. Recognizing its impressive track record and the significant technological advancements it has achieved, Epson decided to follow up its initial investment in 2021 with this additional investment.
Going forward, Epson will help to achieve a sustainable society by creating a variety of partnerships and synergies based on its proprietary technologies, products, and services.
About Epson X Investment
Epson X Investment Corporation is a Corporate Venture Capital (CVC) firm wholly owned by information equipment and precision instrument manufacturer Seiko Epson Corporation. It established the EP-GB Investment Limited Partnership with independent venture capital firm Global Brain Corporation, an independent venture capital firm specializing in CVC management, and participates in investment activities.
URL:https://www.epson-exi.com/en/
About GITAI
GITAI is the world's leading space robotics startup, aiming to provide safe and affordable labor in space and reduce operational costs by up to 100 times. GITAI is developing highly capable, safe, and reliable robots to help build and maintain satellites, space stations, lunar bases, and even cities on Mars.
Company Overview
Company name: GITAI USA Inc. (Los Angeles), GITAI Japan Inc. (Tokyo)
Established: July 2016
Business operations: Research, development, and manufacture of space robots; provision of space services
Office location:

LA Office 2255 Dominguez Way, Torrance, CA 90501 USA

Japan Office 1-20-13, Haneda Ota-Ku, Tokyo Japan

Officer: CEO Sho Nakanose
Capital: 100 million yen (as of January 2023)
Number of employees: 35 (as of January 2023)
About Epson
Epson is a global technology leader whose philosophy of efficient, compact and precise innovation enriches lives and helps create a better world. The company is focused on solving societal issues through innovations in home and office printing, commercial and industrial printing, manufacturing, visual and lifestyle. Epson's goal is to become carbon negative and eliminate use of exhaustible underground resources such as oil and metal by 2050.
Led by the Japan-based Seiko Epson Corporation, the worldwide Epson Group generates annual sales of more than JPY 1 trillion.
corporate.epson/en/
---