Epson Celebrates 80 Years in Business by Opening Epson Museum Suwa
- Special website to trace the company's philosophy and history -
- TOKYO, Japan, May 18, 2022 -
Seiko Epson Corporation (TSE: 6724, "Epson"), celebrating its 80th year in business, is set to open Epson Museum Suwa at its corporate Head Office in Suwa, Nagano, in Japan. The two-part museum, which consists of a renovated Monozukuri Museum and a new Memorial Hall, will give visitors a chance to learn about Epson's history and products from the past. Memorial Hall is housed in what was the original administrative building, construction of which was completed in October 1945. This recently renovated historic building will be open to the public from today.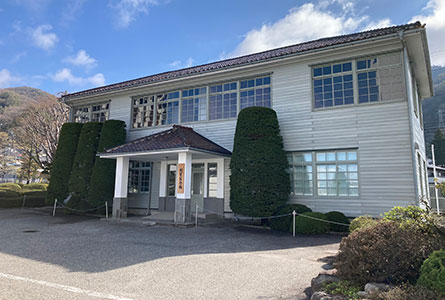 Epson's predecessor, Daiwa Kogyo, Ltd., was founded in May 1942. Over the ensuing eight decades, the company evolved while passing on its DNA as an innovator and manufacturer. Refining the micromachining and precision processing technologies Epson developed for watches and deploying them in other areas are what fueled the company's growth.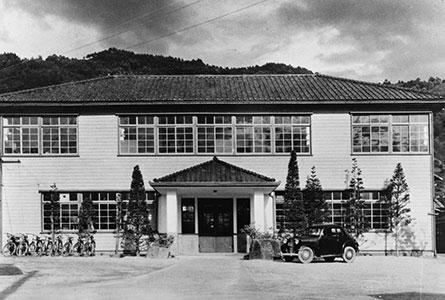 We have renovated the original administrative building from the founding era and will reopen it as Memorial Hall to allow visitors to step back in time to experience the history and stories of products from a bygone era.
Exhibits in Memorial Hall cover the period to the 1970s, the time during which the building was actually used. From the technology and skills that go into mechanical watches, to the world's first quartz watch, to the compact EP-101 digital printer from which the Epson brand name is derived, visitors will be given a retrospective look at the efficient, compact, and precision technologies that Epson has developed since its founding.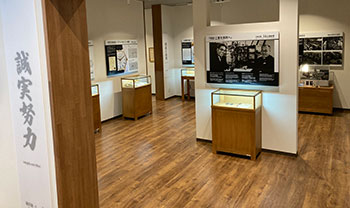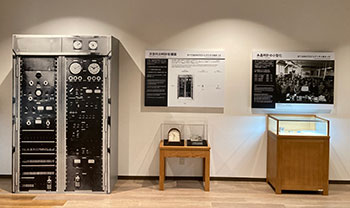 Visitors to Epson Museum Suwa can tour both the Monozukuri Museum and Memorial Hall.
We will simultaneously open an 80th anniversary website to trace the company's philosophy and history since its founding.
https://80th.epson.com/en
Epson has ticked off eight decades by ceaselessly pursuing creativity and challenge. The company is committed to solving societal issues by working to achieve sustainability and enrich communities.
Epson Museum Suwa Profile
Facility name
Memorial Hall
Monozukuri Museum
Main exhibits

Scenes of production at the time of founding
Advances in mechanical watches and the technology and skills surrounding them
The story of the development of the quartz watch
The advent and development of a compact digital printer

Products and technology lineage
An introduction to the Epson 25 Renewed corporate vision
Epson's five areas of innovation
Hands-on printing experience

Location
3-3-5 Owa, Suwa, Nagano, Japan
Open
May 18, 2022
About Epson
Epson is a global technology leader dedicated to co-creating sustainability and enriching communities by leveraging its efficient, compact, and precision technologies and digital technologies to connect people, things, and information. The company is focused on solving societal issues through innovations in home and office printing, commercial and industrial printing, manufacturing, visual and lifestyle. Epson will become carbon negative and eliminate use of exhaustible underground resources such as oil and metal by 2050.
Led by the Japan-based Seiko Epson Corporation, the worldwide Epson Group generates annual sales of more than JPY 1 trillion.
corporate.epson/en/
---