Epson Invests in Smart Retail Solution Provider Cloudpick
- TOKYO, Japan, March 14, 2022 -
Seiko Epson Corporation (TSE: 6724, "Epson") and its subsidiary company Epson X Investment Corporation ("EXI") have invested in Cloudpick Limited ("Cloudpick"), a smart retail solution provider, through a joint fund, the EP-GB Investment Limited Partnership.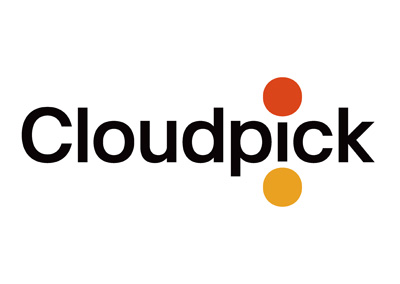 Cloudpick's mission is to transform the shopping experience by using the power of AI and big data to develop and provide both the software and hardware for autonomous retail infrastructure solutions. Founded in 2017, Cloudpick has already expanded into more than 11 countries including Japan.
Cloudpick's solutions use in-store AI and machine learning to accurately recognize products and customer shopping behaviors, and rapidly process online payment to reduce the need for labor in and achieve low-cost operation of smart retail stores. Cloudpick provides a digital store operation platform that integrates advanced marketing functions that analyze customer purchase information and behaviors, and promotional contents delivery functionality through in-store digital signage and much more. There is also support for store operations after solution implementation, with product sales forecasts, marketing support, and other services.
Through its investment in and co-creation with Cloudpick, Epson is looking to use its technology, products, and services in advanced retail operations, a business that includes autonomous, cashierless stores and that is expected to see further future expansion due to labor shortages.
Going forward, Epson will help to achieve a sustainable society by creating a variety of partnerships and synergies based on our proprietary technologies, products, and services.
About Cloudpick Limited
Company name
Cloudpick Limited
Location

Head Office:
Block C, Room 03, Floor 2, Building Ding, #555 Dongchuan Road, Minhang District, Shanghai, China
Japan branch
Regrard Ningyocho 1F, 11-8 Nihonbashi Hisamatsucho, Chuo-ku, Tokyo, Japan

Representative
Jeff Feng
Established
2017
Business operations
Development of systems, including software and hardware, for unmanned smart retail stores
Provision of support, analysis, and other services for store establishment and operation
URL
https://www.cloudpick.com/
About Epson X Investment
Epson X Investment Corporation (EXI) is a corporate venture capital (CVC) firm. It is wholly owned by Seiko Epson Corporation, an information equipment and precision products manufacturer. Epson joined forces with general partner Global Brain Corporation, an independent venture capital company with expertise in CVC management, to form a fund (the EP-GB Investment Limited Partnership) and carry out investment activities.
https://www.epson-exi.com/
About Epson
Epson is a global technology leader dedicated to co-creating sustainability and enriching communities by leveraging its efficient, compact, and precision technologies and digital technologies to connect people, things, and information. The company is focused on solving societal issues through innovations in home and office printing, commercial and industrial printing, manufacturing, visual and lifestyle. Epson will become carbon negative and eliminate use of exhaustible underground resources such as oil and metal by 2050.
Led by the Japan-based Seiko Epson Corporation, the worldwide Epson Group generates annual sales of around JPY 1 trillion.
corporate.epson/en/
---