Epson Develops an Industrial 3D Printer that Can Use Commonly Available Materials
- Printer can fabricate parts with the accuracy and strength required for industrial use -
- TOKYO, Japan, March 7, 2022 -
Seiko Epson Corporation (TSE: 6724, "Epson") has developed an industrial 3D printer that can use commonly available third-party materials to produce strong, accurate industrial parts of various sizes and functions. 3D printers with these features will have uses in a far wider range of applications, including in the production of parts for final products, and will enable users to mass-customize their goods in support of small-batch production.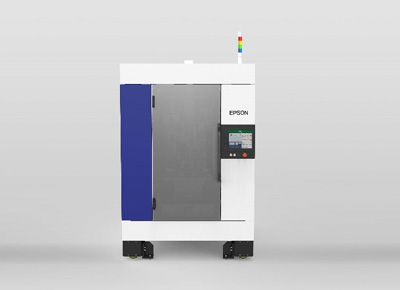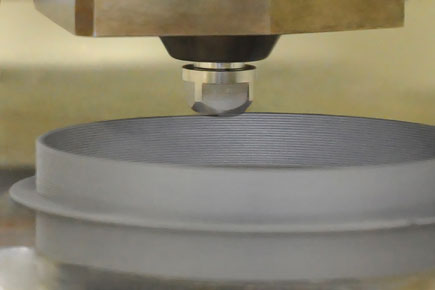 3D printers can be used to fabricate a wide variety of goods in small quantities in a short period of time. Manufacturers have responded to this promise by accelerating the development and launch of 3D printers for the industrial market, which is expected to expand rapidly in the future. However, conventional industrial 3D printers require the use of special modeling materials. Moreover, they are not well-suited to the production of objects that offer both strength and accuracy, so their use in industrial parts for final products has been limited.
Epson's newly developed 3D printer employs a unique material extrusion method that is achieved using a flat screw (an inline screw with a flattened configuration) like that found in Epson's precision injection molding machines. This extrusion method enables the printer to be used with a variety of common third-party materials, such as resin or metal pellets, which are generally available at lower cost than other materials, environmentally considerate biomass pellets, and PEEK materials, which can provide high heat resistance. In addition, the amount of material injected is precisely controlled by regulating the pressure within the head and by regulating the action of a valve in concert with the modeling speed. The temperature at the surface of a piece being printed must also be controlled in order to obtain the required strength. Epson employs a unique mechanism to precisely control this temperature and achieve both strength and accuracy. This 3D printer is thus engineered to manufacture strong, accurate objects with commonly available materials, facilitating printer use in the production of industrial parts for final products. It is ideally suited to mass customization, as it can produce small batches of parts tailored to customers' needs with higher quality, shorter lead times, and at a fraction of the cost of traditional manufacturing processes.
Epson is aiming to commercialize the printer after first making needed refinements while utilizing it internally to volume-produce certain parts for commercial and industrial equipment.
This 3D printer will be shown in the Epson booth at International Robot Exhibition 2022, which opens on March 9th at Tokyo Big Sight.
In addition to industrial 3D printers, Epson seeks to innovate manufacturing by co-creating flexible, high-throughput production systems that reduce environmental impacts.
About Epson
Epson is a global technology leader dedicated to co-creating sustainability and enriching communities by leveraging its efficient, compact, and precision technologies and digital technologies to connect people, things, and information. The company is focused on solving societal issues through innovations in home and office printing, commercial and industrial printing, manufacturing, visual and lifestyle. Epson will become carbon negative and eliminate use of exhaustible underground resources such as oil and metal by 2050.
Led by the Japan-based Seiko Epson Corporation, the worldwide Epson Group generates annual sales of around JPY 1 trillion.
corporate.epson/en/
---