Epson to Introduce T3200 Printheads for Fast, High-quality Signage Printing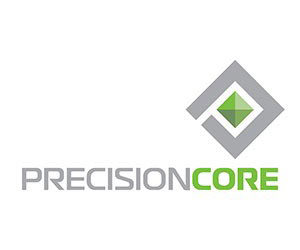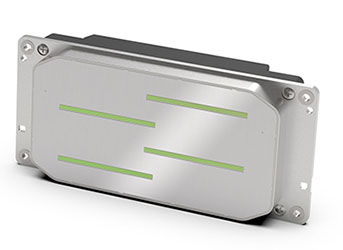 - TOKYO, Japan, July 21, 2021 -
Seiko Epson Corporation (TSE: 6724, "Epson") will add two new printheads to its lineup in the second half of the 2021 fiscal year ending March 2022. The new products will strengthen the lineup for applications such as signage and easily allow printers to deliver high print quality at high speed.
The T3200-U3 ("T3200") enables simultaneous, high-quality, four-color CMYK printing at high speed from a single printhead. Furthermore, incorporating a heater in the printhead makes printing possible even with highly viscous UV ink, and thus can provide an optimal digital printing environment especially for printing signage and product packages.
The two-color T1600-U3 ("T1600") will be released to market at the same time.
These new products will expand Epson's PrecisionCore* printhead offerings to a six series lineup and provide a diverse range of digital printing environments.
Features of the T3200
Easily equips printers with the ability to deliver outstanding print quality in four-color CMYK from a single printhead
Ordinarily, a pair of two-color printheads must be combined to print in four-colors of ink. The T3200, however, can eject the four CMYK colors from a single printhead. Moreover, a precision-processed positioning mechanism will save customers time, trouble, and money while providing high-quality printing, because customers will not have to engineer a mechanism to determine the spacing between printheads or make adjustments during installation.
Features of the T3200 and T1600
High-speed printing enabled by a wider effective print width
Whereas Epson's current four-color printhead, the I3200, has an effective print width of 33.8 mm (1.33 inches), the T3200 and T1600 have an effective print width nearly double that, at 67.2 mm (2.65 inches). Furthermore, the T3200 and T1600 have a different type of piezoelectric actuator than the I3200 to enable the ejection of larger ink droplets at higher frequencies. This facilitates faster printing without compromising the high image quality and easy installation for which the I3200 is known.
A built-in heater for greater UV ink compatibility
The T3200 and T1600 are the first printheads in the Epson PrecisionCore series to have a built-in heater. The heater makes it possible to eject UV inks of various viscosities, expanding the range of applications, especially for signage and product packaging.
A variety of printers can be developed by combining the T3200 and T1600
The four-color T3200 and the two-color T1600 can be flexibly arranged to enable customers to develop many different types of printers with different numbers of colors and speeds. For example, the T3200 can be equipped with CMYK ink and the T1600 can be equipped with special inks such as white and varnish.
The two new products will accelerate the digitization of signage printing and provide customers with an environment in which high-quality, high-speed printing can be more easily implemented in printers. Epson will continue to develop original technology to contribute to the expansion of its customers' businesses and further accelerate inkjet innovation.
Release date: Second half of the 2021 fiscal year ending March 2022
Product Name
T3200-U3
T1600-U3
Appearance
Head type
PrecisionCore
PrecisionCore
Compatible ink
UV
UV
Dimensions
(height x depth x width)
113.4 x 52 x 30.35 mm
113.4 x 52 x 30.35 mm
Total nozzles
3,200
1,600
Head resolution &
number of inks that can be used
300 dpi / 4 colors
600 dpi / 2 colors
300 dpi / 2 colors
600 dpi / 1 color
Effective printing width
67.2 mm (2.65 inches)
67.2 mm (2.65 inches)
Built-in heater
Yes
Yes
Please see the link below for further details about PrecisionCore printheads.
* We corrected an error about the type of printheads
About Epson
Epson is a global technology leader dedicated to co-creating sustainability and enriching communities by leveraging its efficient, compact, and precision technologies and digital technologies to connect people, things, and information. The company is focused on solving societal issues through innovations in home and office printing, commercial and industrial printing, manufacturing, visual and lifestyle. Epson will become carbon negative and eliminate use of exhaustible underground resources such as oil and metal by 2050.
Led by the Japan-based Seiko Epson Corporation, the worldwide Epson Group generates annual sales of around JPY 1 trillion.
corporate.epson/en/
---