Epson Joins RE100 Initiative and Reconfirms Commitment to 100% Renewable Electricity

- TOKYO, Japan, April 15, 2021 -
Seiko Epson Corporation (TSE: 6724, "Epson") has announced it will be joining RE100, a global initiative that brings together the world's most influential businesses driving the transition to 100% renewable electricity. Epson had in March 2021 announced that its worldwide Group sites*1 will all meet their electricity needs from 100% renewable energy sources (renewable electricity) by 2023.
With growing global interest in societal issues such as the environment and energy, the Paris Agreement established decarbonization targets, and Epson created a scenario to achieve by FY2025 science-based targets (SBT*2) aimed at reaching these goals. This scenario included the use of renewable electricity as an important theme, and Epson has made plans and implemented measures to expand its use over the long term.
Today's announcement comes at the same time RE100 announces its "300 moment," bringing the total number of member organizations to exactly 300. Epson believes that joining other environmental leaders in RE100 illustrates its commitment to achieving SDG 7 Affordable and Clean Energy, and SDG 13 Climate Action.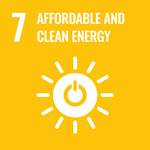 "Epson is proud to join RE100 at this special time," said Epson global president Yasunori Ogawa. "Joining this important initiative not only expresses our strong commitment to 100% renewable electricity and to achieving the goals of the Paris Agreement, but encourages our customers and business partners to also make the switch. We hope to use this opportunity to work with partners worldwide to help them achieve this."
Aleksandra Klassen, Senior Impact Manager RE100, The Climate Group said: "I am delighted to welcome Epson to RE100. By committing to 100% renewable electricity, Epson joins over 50 Japanese companies driving market change. This sends a powerful message that renewable electricity makes good business sense, and we encourage others to follow. To benefit from the growing corporate investment opportunity, we urge the government to remove barriers and match business ambition by more than doubling the national renewable energy target."
*1: "All sites" referenced in this release excludes leased properties for sales offices, etc., where the amount of electricity cannot be determined.
*2: Scope 1 and 2 call for a 19% reduction in emissions by FY2025 against a benchmark of 2017.
About Epson
Epson is a global technology leader dedicated to co-creating sustainability and enriching communities by leveraging its efficient, compact, and precision technologies and digital technologies to connect people, things, and information. The company is focused on solving societal issues through innovations in home and office printing, commercial and industrial printing, manufacturing, visual and lifestyle. Epson will become carbon negative and eliminate use of exhaustible underground resources such as oil and metal by 2050.
Led by the Japan-based Seiko Epson Corporation, the worldwide Epson Group generates annual sales of around JPY 1 trillion.
corporate.epson/en/
---