Epson Subsidiaries Robustelli and For.Tex to merge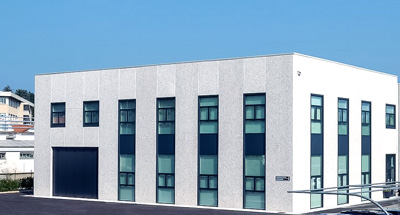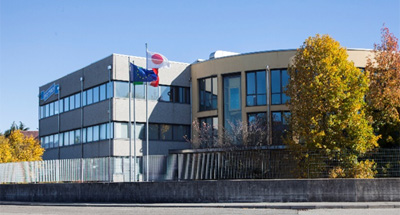 - TOKYO, Japan, July 30, 2020 -
Seiko Epson Corporation ("Epson," TSE: 6724) has announced that Group companies Fratelli Robustelli S.r.l. ("Robustelli") and For.Tex S.r.l. ("For.Tex") will merge.
Robustelli and For.Tex, located in the Como region of Italy, one of the world's great textile printing centers, are core Epson subsidiaries in the direct-to-fabric (DTF) textile printing sector. Robustelli develops and manufactures textile printers while For.Tex engages primarily in textile ink sales and support.
Epson sees textile printing as one of the most promising growth areas for its printing solutions business. Growth will be fueled by a shift from traditional plate-based analog printing to digital printing solutions. Epson sees substantial opportunity to leverage its inkjet technology to expand its business and is thus strengthening its textile printing product lineup and operations. The merger of Robustelli and For.Tex will integrate management and position them to provide even better need-based solutions for inkjet digital printers, consumables, and services. The merger is scheduled for completion by the end of 2020
The global textile printing industry is being challenged to accommodate consumer preferences for unique designs with short production runs, provide quick product delivery, and maintain traditional value while reducing its environmental impact. Epson's inkjet solutions can increase user productivity while shrinking their environmental footprint. These solutions enable short-run production, shorten lead-times, reduce environmental impacts and help to solve other issues faced by the textile printing industry.
Company profiles
| | Robustelli | For.Tex |
| --- | --- | --- |
| Company name | Fratelli Robustelli, S.r.l. | For.Tex, S.r.l. |
| Location | Como, Italy | Como, Italy |
| Operations | Development, manufacture, and sales of textile printing systems | Textile printing consumables sales and solution proposals |
| Employees | 40 (as of April 2020) | 25 (as of April 2020) |
| Established | 1953 | 1986 |
About Epson
Epson is a global technology leader dedicated to becoming indispensable to society by connecting people, things and information with its original efficient, compact and precision technologies. The company is focused on driving innovations and exceeding customer expectations in inkjet, visual communications, wearables and robotics. Epson is proud of its contributions to realizing a sustainable society and its ongoing efforts to realizing the United Nations' Sustainable Development Goals.
Led by the Japan-based Seiko Epson Corporation, the worldwide Epson Group generates annual sales of more than JPY 1 trillion.
corporate.epson/en/
---