Epson to Launch ReadyPrint Subscription Service for Individuals
- Global rollout to begin in Europe -
- TOKYO, Japan, January 29, 2020 -
Seiko Epson Corporation (TSE: 6724, "Epson") is set to launch a subscription printing service called ReadyPrint for use with its high-capacity ink tank printers as well as ink cartridge models. The service will be launched first in the Netherlands, in early February, and will then be rolled out across Europe. Epson also plans to deploy the service globally, initially in consumer markets in developed economies, in the fiscal year beginning April 2020.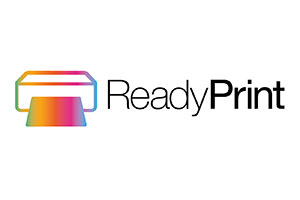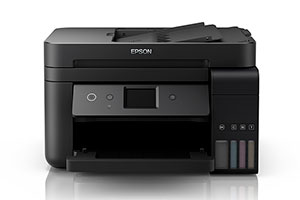 European consumers who wish to use a high-capacity ink tank printer can subscribe to a service plan that meets their particular printing needs and includes the use of a printer. Three different price plans will be offered respectively for mono and color printing, with the prices based on monthly print volumes. The plans start as low as about 6.99 euros per month for 300 monochrome prints and range up to 14.99 euros for subscribers desiring unlimited color printing. Customers will be able to change their plan as needed. ReadyPrint detects when ink begins to run low and replacement ink bottles are shipped automatically, so customers never have to worry about running out of ink. Printers are also covered against breakdowns during the period of the contract, providing both convenience and peace of mind.
Epson will also launch a subscription service for users of Epson ink cartridge printers. Subscribers will automatically receive replacement ink cartridges for a fixed monthly fee. There are three fee plans based on monthly print volume starting at less than 2 euros per month.
Through subscription-based services like this, Epson believes it can capture the needs of an increasingly diverse market and continue to improve convenience and customer satisfaction. The company forecasts an approximately 30% increase in sales of ReadyPrint-compatible models over the next several years in Europe.
Epson is committed to using its unique inkjet technologies and services to enable more users to print as needed and without hesitation.
SHAPING THE FUTURE WITH HEAT-FREE TECHNOLOGY
Increase productivity and reduce environmental impact without compromise. Epson inkjet printers use Heat-Free Technology to deliver advanced customer benefits.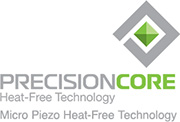 About Epson
Epson is a global technology leader dedicated to becoming indispensable to society by connecting people, things and information with its original efficient, compact and precision technologies. The company is focused on driving innovations and exceeding customer expectations in inkjet, visual communications, wearables and robotics. Epson is proud of its contributions to realizing a sustainable society and its ongoing efforts to realizing the United Nations' Sustainable Development Goals.
Led by the Japan-based Seiko Epson Corporation, the worldwide Epson Group generates annual sales of more than US$10 billion.
corporate.epson/en/
---