EP-101
The world's first smallest digital printer - and progenitor of Epson
September 1968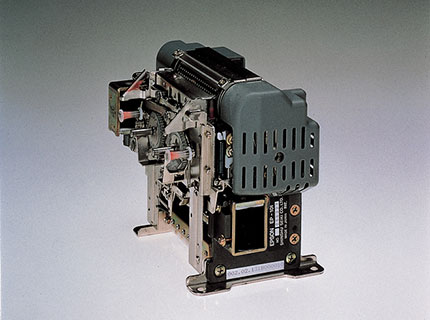 Printing cycle time: Approx. 350 ms
Number of columns: 21
Number of characters: 16
Printing method: Line printing
Colors: Black-and-red ribbon
Spacing: 3.5 mm between columns & 5.1 mm between lines
Character size: 1.8 mm x 2.9 mm (width x height) Voltage: 17 volts dc
Media: Plain paper (paper width: 89 mm)
Size: (W) 163.5 x (D) 135 x (H) 102 mm
Weight: 2.5 kg
The EP-101 was the world's first compact, lightweight digital printer- and the origin of Epson's printer business. Representing a major breakthrough in printer size and with a simple structure, the EP-101 boasted outstanding durability and reliability. The product quickly captured the attention of electronic desktop calculator manufacturers at a time when their products were basking in the spotlight. Not only did these miniature printers find their way into calculators but they also gained use in a wide variety of other information processing equipment and measuring instrument applications.
The EP-101 consumed just one-twentieth the power required by any previous printer: 17 volts DC and from 150 to 410 mA (in standby and full-load printing, respectively). To bring the printer to realization, Epson* engineers made skillful use of the material selection know-how and other precision processing technologies that the company had developed over the years in watch manufacturing. For example, the printer was powered by an original high-efficiency, long-life motor that had been adapted from a motor used in quartz timepieces.
The EP-101, released in September 1968, was the culmination of several years of development programs, after Epson found the possibility of miniature printers through the development of printing timers for sporting events, and then for commercial versions of the printer organized the resources for development. The commercial EP-101 dovetailed perfectly with the needs of manufacturers of such items as electronic desktop calculators and adding machines, winning it widespread attention - and orders - after its release.
In 1975 the Epson brand was launched with the hope that the company would continue to produce the "sons" of the EP-101.
*Then known as Shinshu Seiki Co., Ltd. (a subsidiary of Suwa Seikosha Co., Ltd., whose name was changed to Epson Corporation in 1982, and merged to Seiko Epson Corporation in 1985)