Our Purpose

Epson was founded in Japan, a nation blessed with outstanding natural beauty and a rich cultural heritage. Our commitment to protecting such abundant gifts for future generations has never wavered. We constantly pay close attention to social issues and dedicate ourselves to addressing them, as our timely elimination of chlorofluorocarbons makes clear. Underpinning everything we do is the philosophy of efficient, compact, precise innovation. After all, bigger is not always better.
We firmly believe that energy saving solutions, space saving innovation and ultra-high precision help to protect the natural environment and enrich communities. With our philosophy of efficient, compact, precise innovation, we deliver more meaningful value that enriches lives and helps create a better world.
We will continue to strive towards realizing this purpose.
Value proliferation from "Efficiency, Compactness, and Precision"
Our products and services, based on our unique philosophy of efficiency, compactness, and precision, create meaningful customer value that extends to the wider world.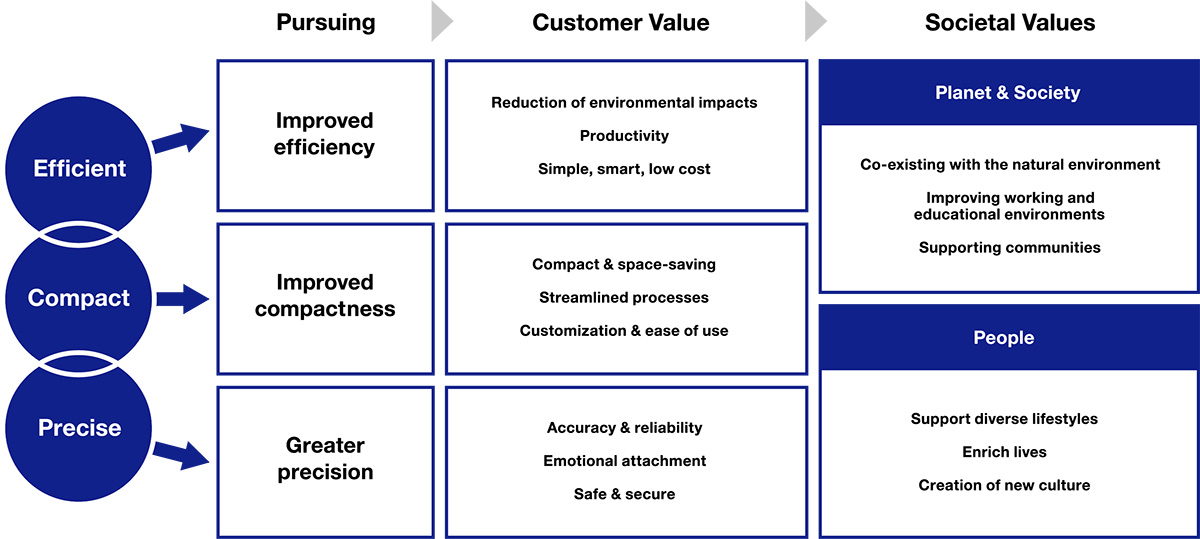 Our Relationship with Society
Fulfilling our purpose cannot be achieved by Epson Group employees alone. By gaining the empathy of our customers, partners, and society, we can conserve the global environment and make cultural advances to create an affluent society for the benefit of all.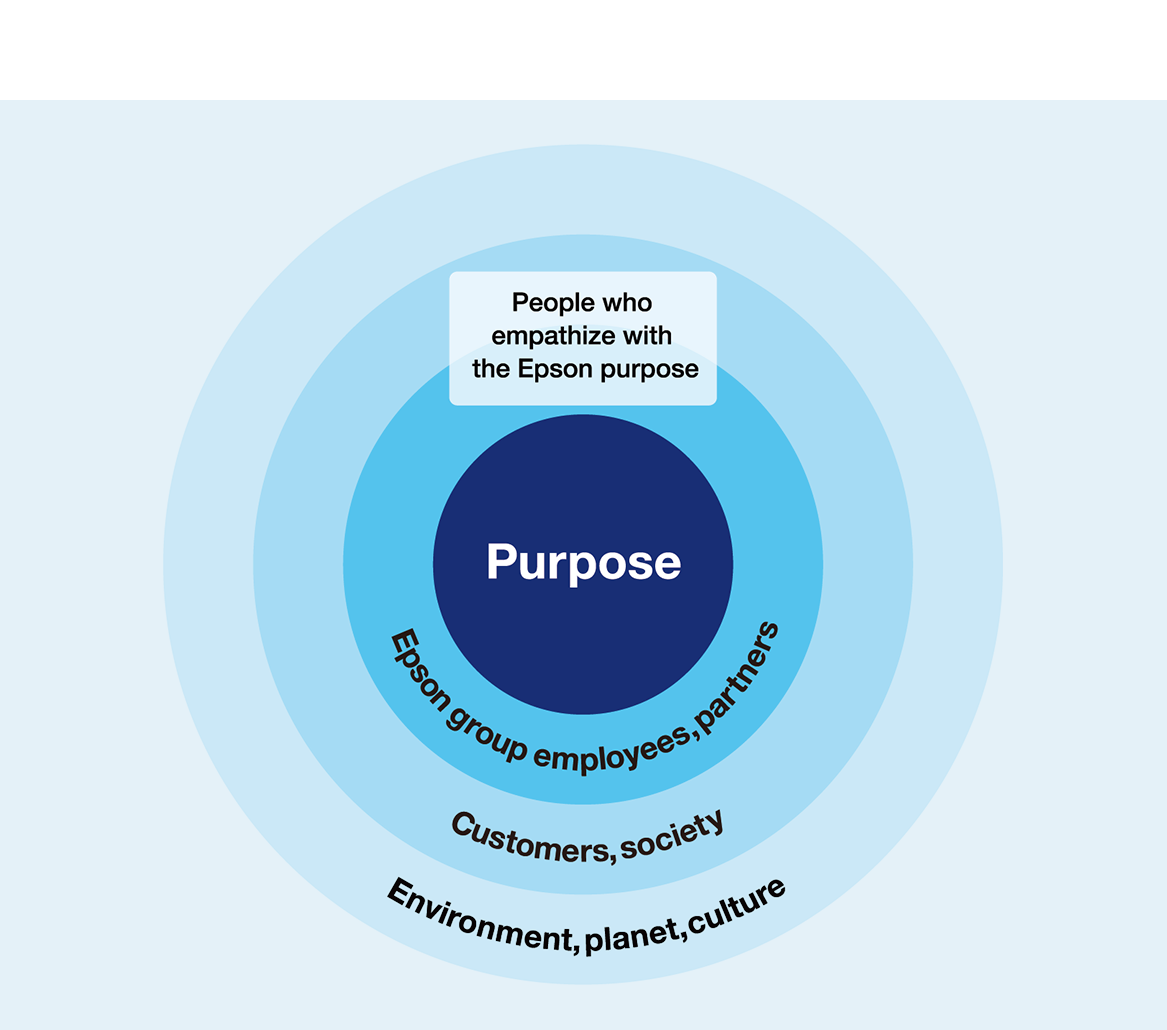 My Purpose in Epson
A series of video messages from Epson's senior management team